Ian Hoskins — Australian author and historian
I have worked as an academic historian, a curator and a professional historian in Sydney for 25 years. I am currently employed full-time as the North Sydney Historian by North Sydney Council where I research and interpret the local area and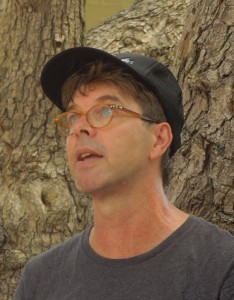 lead walks around it — though I should stress that the views expressed in posts on this site  are not those of Council.
I am passionate about history (both local and broad) and landscapes (both cultural and natural) along with the architecture, modifications and plantings that make up those places — and the literature and artwork created to represent them. That interest began with my doctoral work at Sydney University — a study of public parks and gardens in Sydney and the development of floral nationalism in the town planning movement. Then I came to understand that places, plants and buildings could be invested with meanings beyond the obvious.
My books on Sydney Harbour (2009) and the New South Wales  coast (2013) took me to beautiful and fascinating places — wearing the stout boots that RH Tawney suggested was necessary kit for the historian seeking to rely upon more than documents. I have continued to explore place and history, well-shod and with camera in hand, in my blog pieces and Facebook posts. I hope you enjoy them.